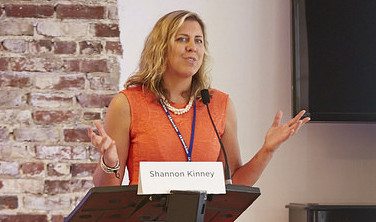 Dream Local Digital's Shannon Kinney will present at the 2015 Maine Press Association Annual Fall Conference, being held in Bangor October 17. In her session, "Innovation and Disruption in the Media Industry" Shannon will highlight ways to transform a local media company, and why bold changes are necessary. "We must change our culture or suffer the consequences. Mobile requires resources and a strategy NOW," says Kinney; "Content strategies must change and evolve. And organizations must invest in data and analytics or be left behind."
In this dynamic session you'll learn key takeaways from visits to companies including BuzzFeed, Mashable, Hearst Corp, McClatchy, New York Times, Wall Street Journal, Pinterest, Facebook, Twitter, Tout, Yelp, Parse.ly, Mobile Marketing association, and many more. What trends matter to local media companies? Where can changes offer the most results?
About MMPA Annual Fall Conference
A full day of conference events is planned for the MPA Annual Fall Conference on October 17, 2015, at the Hilton Garden Inn in Bangor, including the Annual Business Meeting, informative sessions, the Hall of Fame Inductee Luncheon, annual Scholarship Auction, and the 2015 Better Newspaper Contest Awards Dinner & Banquet.
The day's events kick off at 8:45 am with the Annual Business Meeting. Morning sessions will run from 9:15 am to 12:15 pm followed by The Hall of Fame Luncheon at 12:30 pm, and our last session of the day slated at 2:15 pm. Bring your bidding paddle to the ever-popular Scholarship Auction & Reception at 5:30 pm followed by the 2015 Better Newspaper Contest Awards Dinner and Banquet.